8 Holiday Hazards and How to Avoid Them
With snow now on the ground, we know that winter has arrived and the holidays are fast approaching. As people start planning to celebrate, many will be going out to get their Christmas trees at the market, and preparing to play host to family and friends. We at Mose Home Inspection want to wish you safe and happy holidays and offer a few tips for avoiding some common hazards of the season.
Icy and slippery surfaces
Last year, everyone was talking about the icy conditions so we all hope we will avoid the same weather conditions this year. Stairs and walkways that are coated in ice or snow are one of the most treacherous safety issues. You can avoid injuries on stairs by applying anti-skid adhesive strips or rubber stair tread. Also, always remember to sprinkle salt or ice-melt pellets on slippery areas whenever it has snowed or when there has been freezing rain. If you have pets, make sure you get pet-friendly pellets that will not harm your furry friends' paws.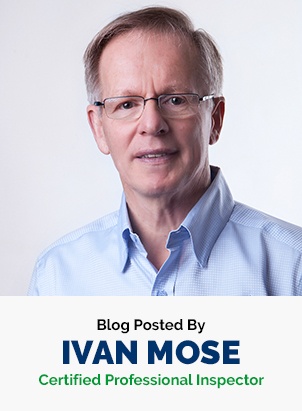 Shoveling injuries
In order to make sure your walkways are safe for visitors, you will need to shovel fresh snow. Many injuries occur when people shovel incorrectly. When shovelling, bend at the knees and lift with your legs so that you can avoid pulling your back muscles. If you do not exercise regularly, make sure you do not over-exert yourself.
Poisoning
If you have small children and pets, you need to pay particular attention to holiday plants like poinsettias, mistletoe and holly. Keep poinsettias high up and out of reach and try to use artificial mistletoe and holly instead of the real plants. While poinsettia leaves can cause stomach issues, holly and mistletoe are toxic and more dangerous.
Chocolate is common food item over holiday season but chocolate is toxic to dogs. Make sure it is stored where sensitive canine noses cannot find it.
Hanging lights
Most people want to string at least a few colourful lights to show they have the holiday spirit, but many injuries occur as a result of falling from ladders. If you plan to hang holiday lights, try to have a partner present to help. The ladder should always be on a level surface with your partner helping to hold it steady. You should not be climbing a ladder with your hands full of lights, and once you are up, do not over reach.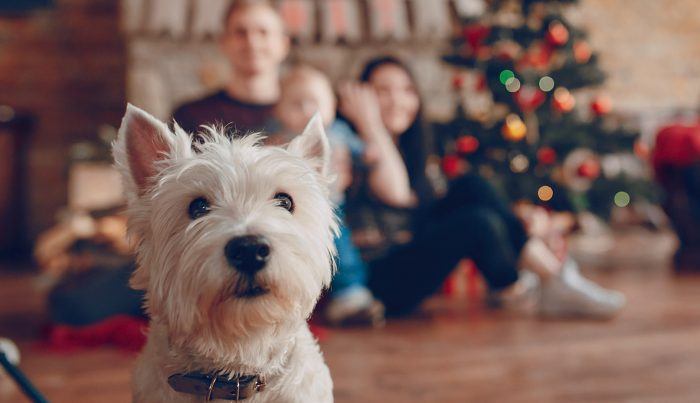 Christmas trees
We've all heard the stories of how quickly a Christmas tree can catch fire so keep your tree away from any heat sources. Radiators and fireplaces can dry out your tree quickly making it more susceptible to catching on fire. Make sure your tree stand is filled with water so that your tree remains fresh. Trimming the bottom of your new tree's trunk allows it to absorb more moisture and slows down drying time. Never leave the tree lights on when you leave the house or go to bed and the same applies to candles.
Heating elements
According to Fire Prevention Canada, winter is the worst season for house fires. When it comes to fires, prevention goes a long way. Protect your home by making sure that there is at least one metre of clearance on all sides of any space heaters or baseboard heaters. Nothing should be placed or draped on top of them or in front of them. Also, check to be sure that outlets and extension cords are not overloaded.
Fireplaces
While on the topic of fire, make sure your fireplace does not pose any risk. If you live in a part of the city where fireplaces are still allowed, make sure they are maintained and that your chimney is swept before you light your first fire. Fireplaces and chimneys should be cleaned and inspected early in the season. Also, don't throw wrapping paper or other waste in the fireplace – use only hardwood for your fires.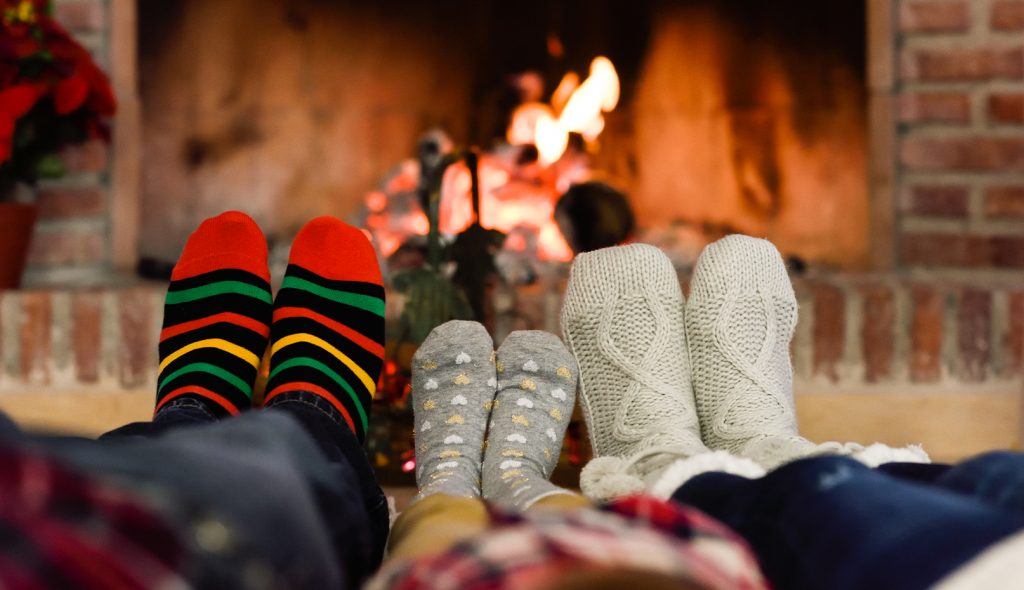 Allergens, dust and mould
Allergens, dust, and mould can ruin your indoor air quality so make sure you avoid adding any pollutants during the holiday season. The holiday decorations that you have stored in boxes or containers for almost a year are going to be covered in dust and dirt that you will be spreading into the air when drag them out of storage.
Fresh Christmas trees can also bring in mould spores, bugs and pollen into your home. You can rinse your fresh tree with water and let it dry completely before bringing it inside. This will help get rid of pollen, dust, mould and other allergens.
The holidays are a wonderful time for entertaining and enjoying the festivities with family and friends. Mose Home Inspection would like to take this opportunity to wish you season's greetings and a happy New Year.