If you visit the websites of home inspection companies in the greater Montreal area, most of them are operated by older white men. Even when I go to home inspection industry events and look around the room, most everyone around are guys who look a lot like me, older with a lot of grey hair.
Don't get me wrong; there is nothing wrong with being a distinguished looking gentleman, but it is clear that we need to address the issue of ethnic and sexual diversity in the home inspection industry. At Mose Home Inspection Services, we have been doing that for nearly 20 years.
When my home inspection company started growing, I was keen to look for ways to provide opportunities to anyone qualified, including immigrants. As an immigrant myself (I was born in England), it seemed natural to me to have inspectors associated with Mose that reflected the diversity of the Montreal area.
Women Inspectors
According to the National Association of REALTORS®, single female home buyers made up 17% of home sales in 2019, while single male buyers made up nine percent. I've learned from experience that many women would prefer to work with a female home inspector.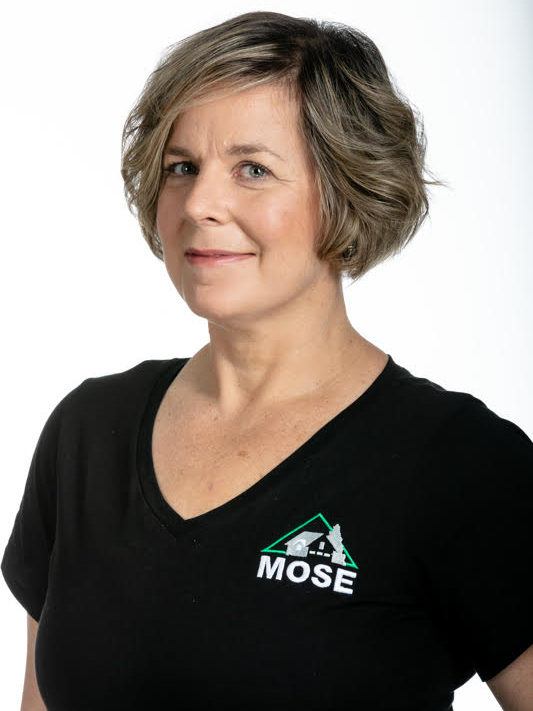 When my daughter Carol joined the roster of inspectors we represented, it became clear to me that we were a diversified team that was way ahead of the diversity curve with respect to the rest of the industry. As a result, she is currently one of our most sought-after inspectors, it wasn't always that way though.
"When I started doing home inspections there were definitely a few strange looks from some of the male brokers. I remember this one inspection when the broker said that he did not believe that I (a woman) could know more about how to do a home inspection then he did. It was more than a little satisfying when at the end of the inspection he had to admit that I pointed out more than a few things that he would have missed."

Carol Mose, Certified Home Inspector
There's a huge demand for female home inspectors in our industry, and it isn't being met. According to The American Society of Home Inspectors, just two percent of members are women. In addition, just four percent of the International Association of Certified Home Inspectors are women.
If you're a woman interested in home inspections, I encourage you to pursue that interest. And if you're reading this and you know any women you think would be a great home inspector, please encourage them to check it out. Being a home inspector is a highly satisfying job that people rarely want to leave.
---
People of Colour
At Mose Home Inspection Services, we have a racially and ethnically diverse team of people who represent the various communities in the Greater Montreal area that we serve. To date, I am proud to say we have inspectors that can serve our clients in ten languages and represent most of our area's major ethnic groups, including French, Greek, Hebrew, Italian, German, Persian, Mandarin and Russian, among others.
To learn more about becoming a home inspector and becoming one of the inspectors on the Mose team, check out the "Join Our Team" page of our website: https://homeinspectionmontreal.com/careers/
Young People
It is also tough to find young people entering the home inspection industry. For example, a 2017 survey by the Examination Board of Professional Home Inspectors (Figure 1) found that less than 22% of U.S. home inspectors (the Canadian numbers are pretty much the same) were under 45 years of age.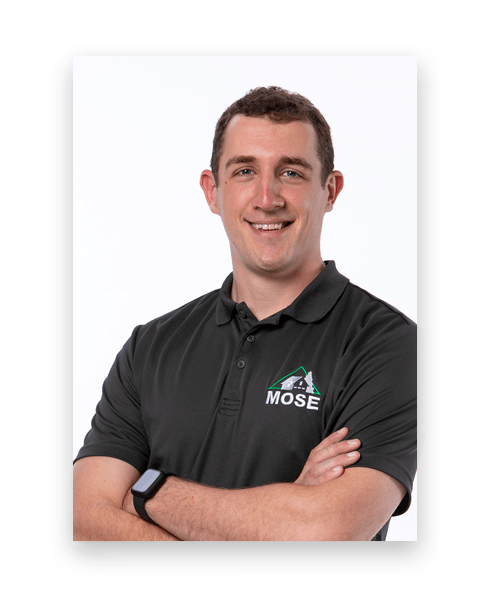 At Mose, the average age of our inspectors is a lot lower. In addition, we have recently added Scott Race to the team; he is 25 years old and is a college graduate, looking forward to a long and prosperous career in the home inspection trade.
There are a ton of older home inspectors in this business who are at or near retirement age, and someone will need to fill those positions. This industry is a great opportunity for people young and young of heart and from every background who enjoy learning how homes and buildings work and who like the idea of getting out and meeting new people and not being chained to a desk and a computer.
It is my hope that after reading this that you or someone you know may be interested in pursuing an exciting and lucrative career in the home inspection industry here in the greater Montreal area. At Mose Home Inspection Services we believe in diversity and equality and continuing to build the best team of certified home inspectors to serve our clients.
---
Click here for more information about joining our team of inspectors and what is involved in getting certified. Call toll-free 1-855-426-1095 to speak directly with a member of our customer service team and we will guide you through the process.
At Mose Home Inspection Services, we care about providing you the information you need to make an informed home buying decision. Remember, when it comes to home inspections, nobody knows your home like Mose knows!
Click the button below to get your quote and book a convenient time for your inspection using our online booking tool. Any time day or night.
We can serve out clients in:
English, French, Persian, Mandarin, Greek, Russian, Polish, German, Hebrew and Italian
(514) 426-1095 or 1-855-426-1095