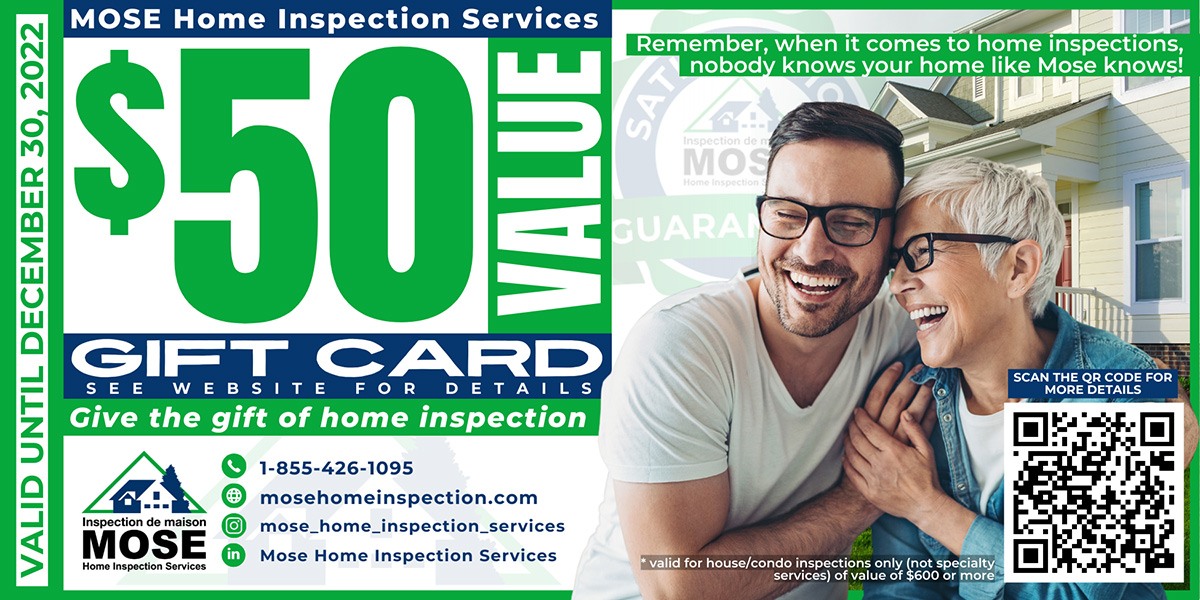 To thank all of our existing clients for their trust in us, Mose Home Inspection Services is happy to announce that we are launching our "Refer a Friend" promotion **.
As a valued Mose client, you now have the ability to give a $50 coupon* to a friend or family member who needs a home inspection.
Your friend/family member will receive a $50 discount on their inspection fee (includes GST/PST). It's our way of thanking you for the referral and welcoming a new member to the Mose client family.
Please fill out the form and provide us with your contact information and the information of your friend or family member. We will contact them to discuss their inspection needs.
Thanks once again for your confidence in our team at Mose Home Inspection Services!
*The coupon is only eligible for new clients of Mose Home Inspection Services and cannot be combined with any other promotions.
**The promotion is applied to home and/or condo inspections (minimum original value of $600) only and does not apply to specialty services such as indoor air quality or radon testing. One coupon per referral. Promotion ends December 30, 2022. Coupons available while supplies last; Mose Home Inspection Services reserves the right to limit quantities.
Please tell us about your friend
Simply fill in your details below and we'll get back to you.