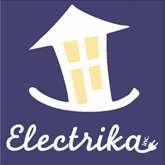 7864-7862, Elmslie Lasalle, QC, H8N 2W6
Mon-Fri 9:00 am-5:00 pm
Sat-Sun
« Back to MVP
Electrika is one of the only companies to exclusively offer residential electrician services in Montreal and Laval. Our experienced team is committed to performing superior installation, repair and renovation work to provide you with the best performance and most enjoyable use of your electrical systems. We take our job very seriously and we are proud to provide you with our diversified services in the greater Montreal area since 2004.
Electrika focuses solely on home electrical repairs, installation and renovation in the Greater Montreal Area: downtown, West Island, South Shore and Laval. Lighting, electric heating, rewiring or installing electrical systems for swimming pools are just some of the services we offer. in the greater Montreal area since 2004.
Since customer recommendations and loyalty are a guarantee of success, we strive to give you full satisfaction. That's why we offer a 100% satisfaction guarantee on all work. If you are not satisfied, we will refund you in full.
For any questions or an emergency, don't hesitate to call us. We are there to support you at any time, day or night.